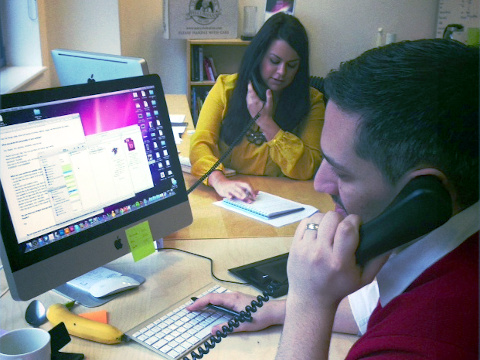 Case study: Telephone billing solution for a shared office
Users of serviced offices expect to have access to a telephone system, with a call answering service provided by the reception team. Our client needed a billing solution that would allow them to pay for and control most of the running the phone system, while enabling the hotdesk users to purchase prepaid calling credit and have their calls professionally answered and transferred.
In projects that bring together disparate technologies—in this case, telecoms, web and billing—it's important to get the architecture and interfaces right. However, the technical considerations are only part of the story. In this case study, there were multiple different types of user/customer, and constraints imposed by the existing environment, which generated a number of human considerations.
The Solviq team was able to apply techniques from the field of systems engineering, a discipline which is normally used on much larger projects, at an appropriate scale to reach a solution. We were part of the project from its inception, through its early operation and support, to end-of-life and transition.