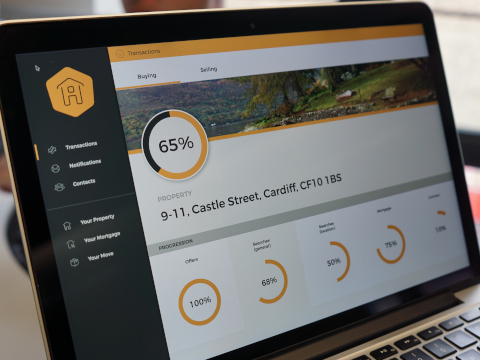 Case study: TrackMyMove
TrackMyMove was conceived to make the process of buying and selling a home faster and more transparent. The platform is built around a configurable workflow engine, in which progress can be driven by any participant of a property transaction, regardless of which participants were actively engaging. This is technically very challenging to implement.
With a platform of this complexity, it was essential to get the requirements, architecture and technology choices right from the outset. Solviq's Steve Talbot co-founded the company as CTO to oversee the formation of the engineering team, process and first version of the product.
Steve trained the team in all the practices you would expect of a professional software engineering team, including requirement/bug tracking, configuration control, static analysis, automated build, automated test, automated release, and automated management and monitoring of the cloud infrastructure.
The company's CEO, Owen Derbyshire, has also worked with Solviq on other projects, reflecting the strength of the relationship we built.